Name: Chris
Location: Chicagoland, IL
Contact: via PM or
onemoretry101@gmail.com
Price: $16,000
Mileage: 41,7xx
Year: 2004
I bought the car on Jan 13th from the original owner in CT and drove it back to Chicago.
I've done a ton to this car to make it a roadrace track beast and it would be fantastic for an autocross guru as well!
Mods included are:
SUSPENSION:
----------------
- BC Inverted Coilovers w/swapped to Race spring rates and camber plates
- camber bolts
- DC Strut bars front and rear
- Hotchkis front and rear sway bars
- Rage Tek spherical bearings in LCAs (front lower control arms)
- mopar race rear tortion bars
Brakes:
------------
- 2 full sets of spare front brake calipers and 1 spare set of rear brake calipers
- 1 brand new in box set of front rotors (Brembo)
- 1 sets of brand new race pads not yet used (1 front, 1 rear)
- EBC slotted and dimpled brake rotors in rear
- Powerslot front rotors (on the car and used)
- goodridge SS lines front and rear
Engine:
-------------
- Stage 1 ECU
- MSD ignition Wires (red)
- AEM CAI (w/new K&N Filter)
- NKG spark plugs just replaced
- Bwoody trans mount
- Boomba Motor mounts
Exhaust:
------------
- SS downpipe w/blockoff plate (forgot brand)
Interior:
------------
- gutted and chro-moly 4 point 1.75" .095 DOM (currently in primer)
- OMP race seats and brackets custom installed to fit (both front seats yes)
- G-Force 5-pt 2007 dated belts (current belts)
- driver still has factory seat belt usable as well
- can provide rest of interior minus stock seats to new owner
Exterior:
------------
- brake cooling ductwork
Recent maintenance includes:
------------------------------
- Mopar belts replaced
- Trans fluid change w/ATF+4 w/friction modifier
- Oil change w/Redline
- brake fluid flush w/super blue
I will post fresh new pics later today (this evening). I am sending it off to be buffed tonight (detailed) and will get new pics again after that.
I won't be in the country tomorrow thru wednesday next week so my responses to any inquires during that time could be sporatic!
Car: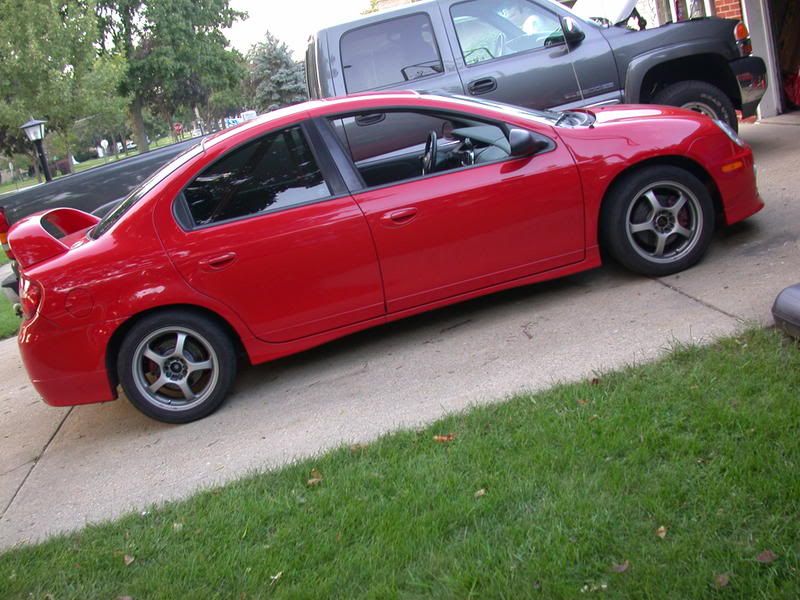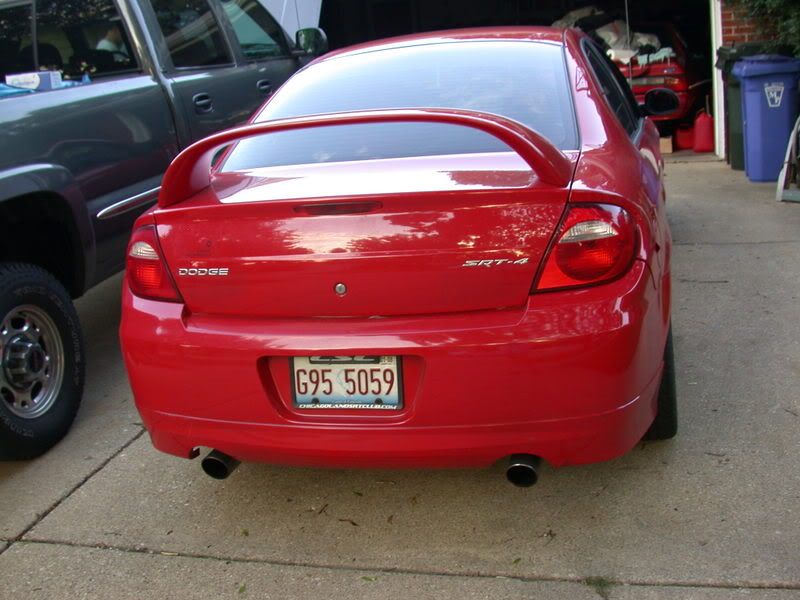 Engine area: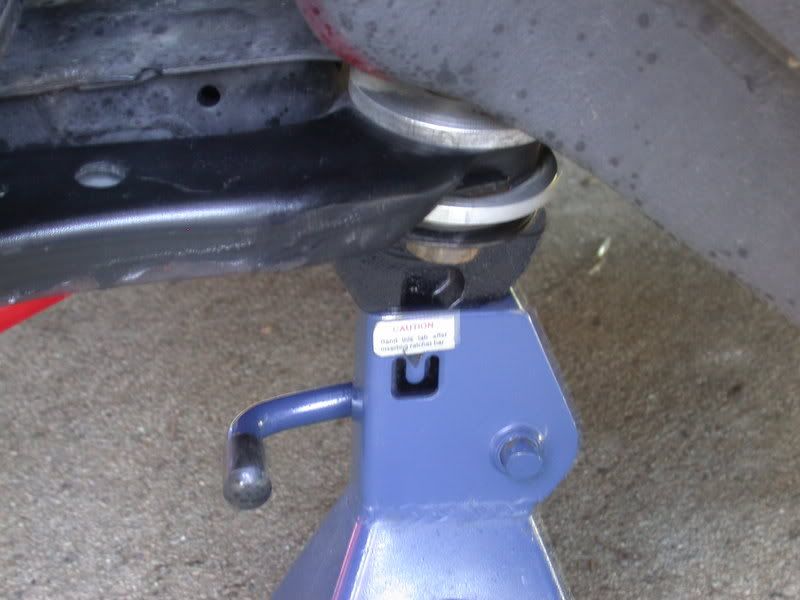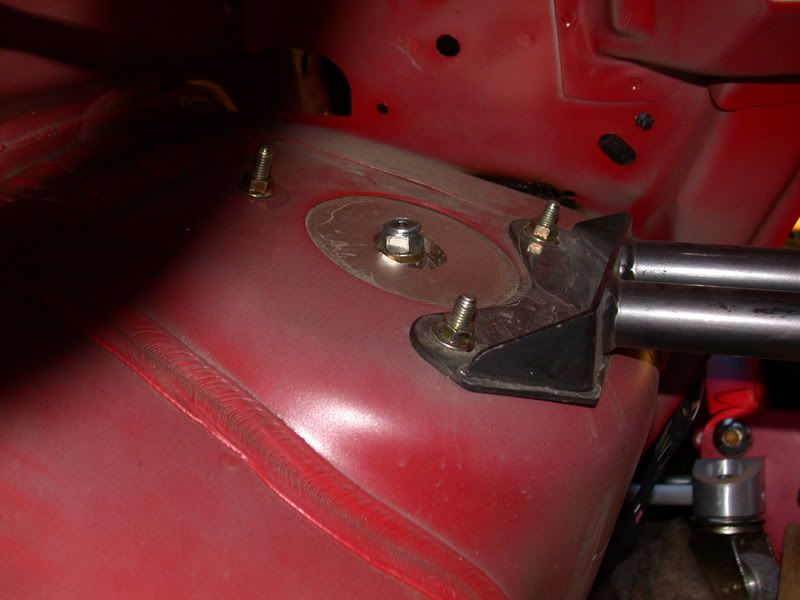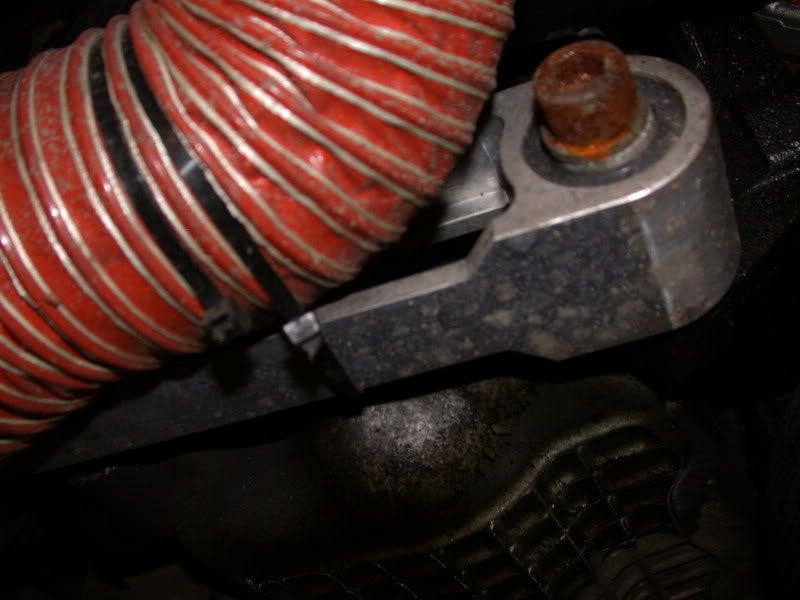 Interior: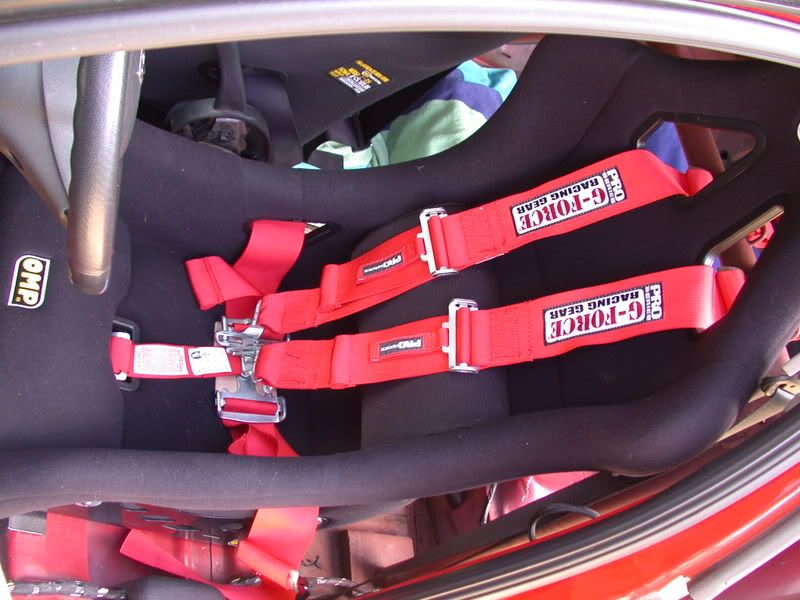 and before 2nd OMP seat was added: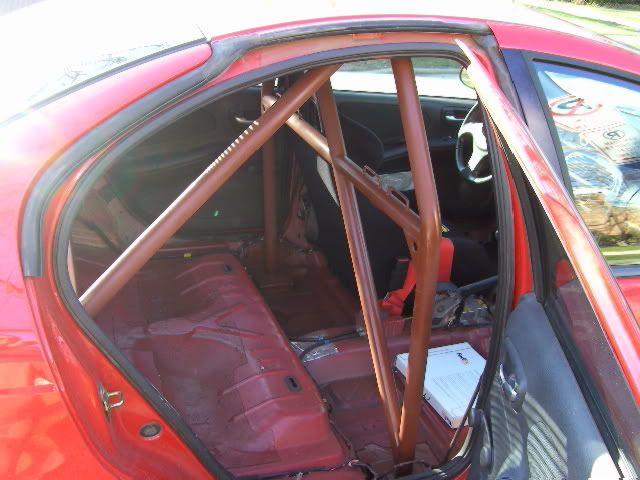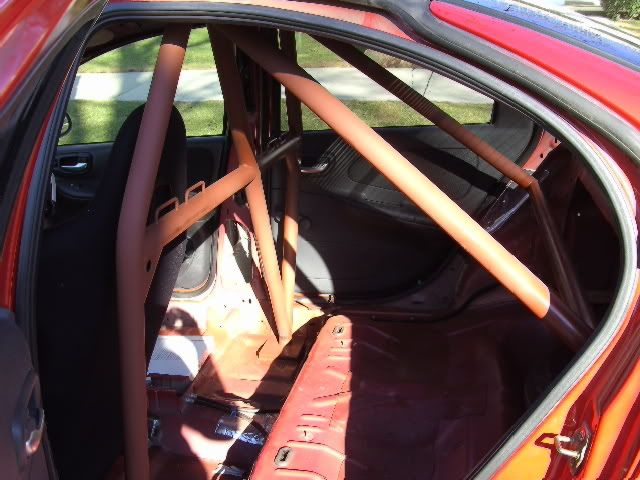 cage in progress to prove it's chromoly: