I have my custom subwoofer enclosure up for sale: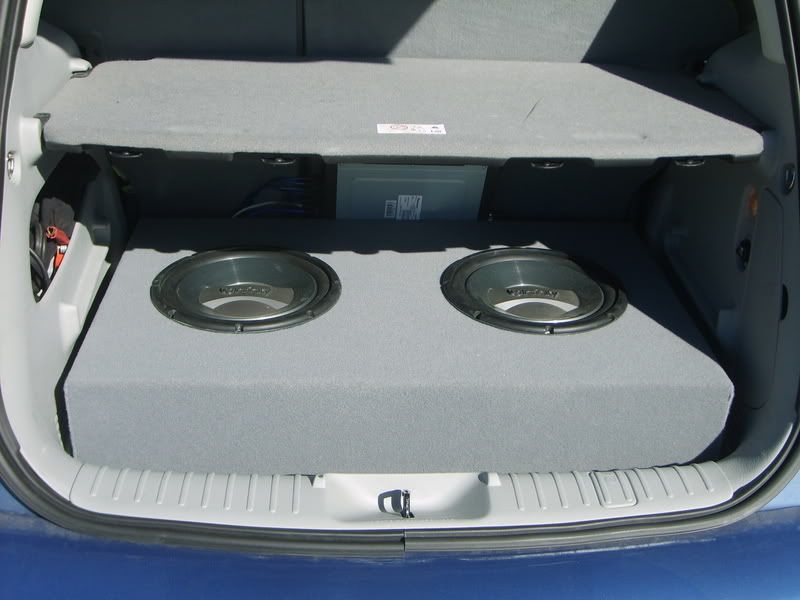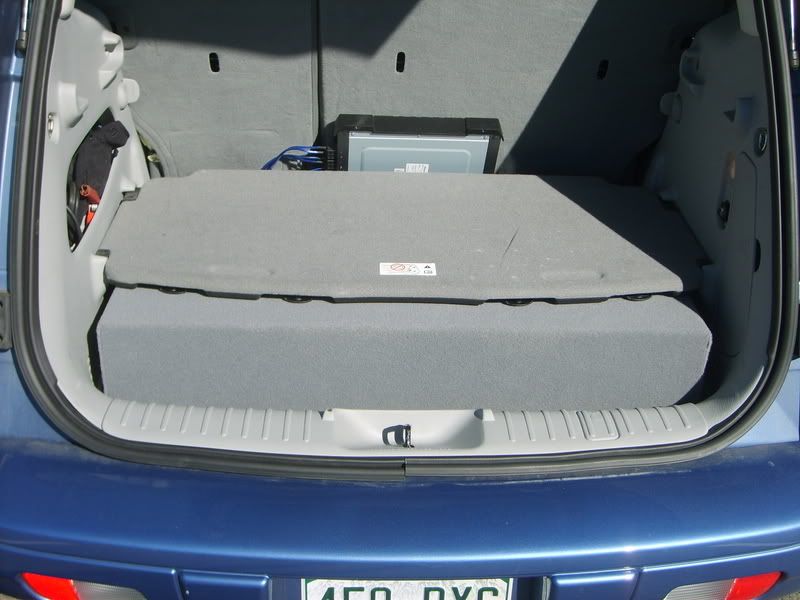 This box was designed to be the perfect interior air volume for most 12" subs on the market, yet slim enough to fit under the tray in the second position as shown in the pics above. This allows you to fold the seats flat and still have the full cargo capacity.
The box has quick-release terminals on it so that you can take out the box quickly if you need to use the entire back area for cargo.
This is made from 1/2" MDF with wood glue and wood screws, and a bead of silicone has been applied to seal the entire enclosure. Color matched carpet was then glued to the outside with Super 99 spray adhesive. The carpet is loose in a couple spots, and I am willing to re-do the carpet if you pay a few extra bucks for materials (see pricing below.)
Currently there are 2x Infinity REF1242 12" Reference Subs installed, and may be included with the box (see pricing below.)
Shipping is going to be expensive on this one, so I would prefer someone local to Lakewood or Denver CO to purchase this, but I don't mind helping someone arrange for shipping.
Pricing:
I'm looking for $150 for the enclosure, $180 for the enclosure + subs, and $200 for the enclosure + subs + carpet re-do.
If you would like to make an offer or have any questions about the enclosure, please either send me a PM or just email me: jcautodesign (at) live (dot) com.