i'm gonna miss posting in the "exterior" part of the forums.
being how this is done,
i suppose this will do.
I took the plunge.
threw it in the first show.
Didnt build it to show it, but it was fun...
I've never had anything in a show before.
Here it was in the street side line up
It was neat seeing it amongst the others.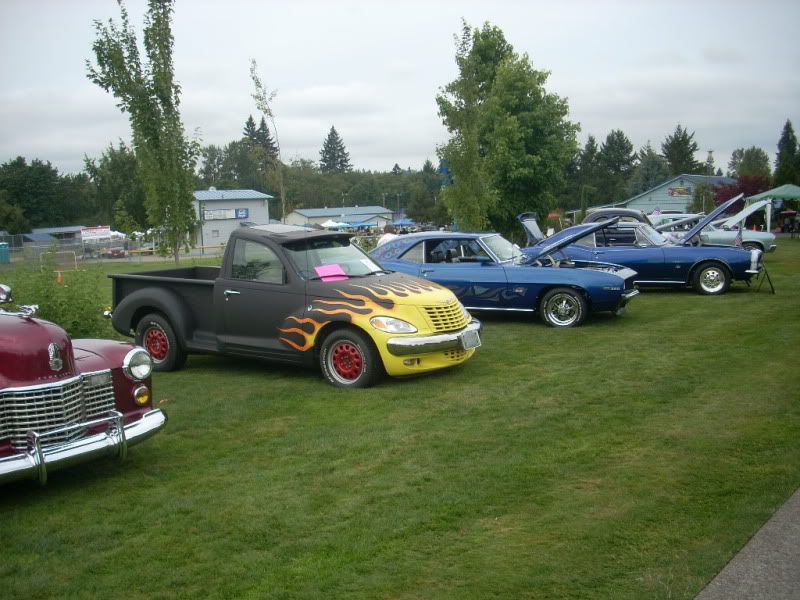 and today, I got an email of this...
The Portland Power Pep Band, a brass band that plays power rock tunes.. Fun group. Anyhow, I got this in an email today.....
I cannot imagine WHY they would ever choose MY car for their photo-op at the car show.