31 Mar 2011, 08:24 pm
Obsessed Cruiser

Join Date: Sep 2001

Location: West Central Florida

Posts: 27,734
Re: What is Canbus?
---
Google is your friend.

CAN Bus is a multiplexed wiring system used to connect intelligent devices such as Electronic Control Units (ECU's) onto vehicles, allowing data to be transferred in a low-cost and reliable manner.

CAN means 'Controller Area Network' and was developed by Bosch in 1980. Most new vehicles use this system and it is becoming increasingly difficult to install after-market products without using a CAN Bus Interface.

The reasons for the vehicle manufacturers using CAN Bus are:-

(a) Significant reduction in wiring leading to:-

(i) Significant reduction in manufacturing cost and hence retail cost.

(ii) Reduction in weight resulting in improved fuel consumption.

(b) Reduced number of interconnections hence improving reliability.
__________________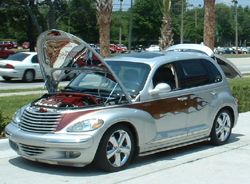 ...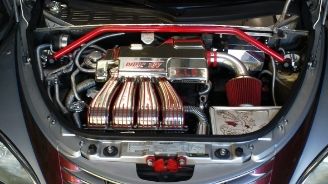 ...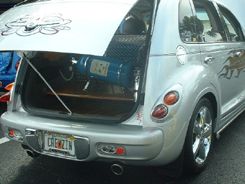 ..

...just CREWZIN along! ® . . . PT Cruiser Links Moderator
2000 PT. Original Owner, 123,000 miles
MY technical suggestions are given in GOOD FAITH without total guarantee, if in doubt go to a garage.
Cruiser Of The Month (COTM) May, 2015.
Visit My Home Page
www.CREWZIN.com
I find it ironic that the colors red, white, and blue stand for freedom until they are flashing behind you.