12 Oct 2014, 09:16 am
Obsessed Cruiser

Join Date: Sep 2001

Posts: 27,757
Re: Error Code P0551 ?????????
---
As was just said, check the electrical connections at the switch and also make sure your Power Steering fluid is full. If both are good then it might be time to change out the switch. Pretty easy job but very messy. No way of taking out the old switch and replacing it without loosing a bunch of fluid. If you've never done anything like it, best left to a mechanic. Shouldn't take more than an hour's worth of labor plus the part price.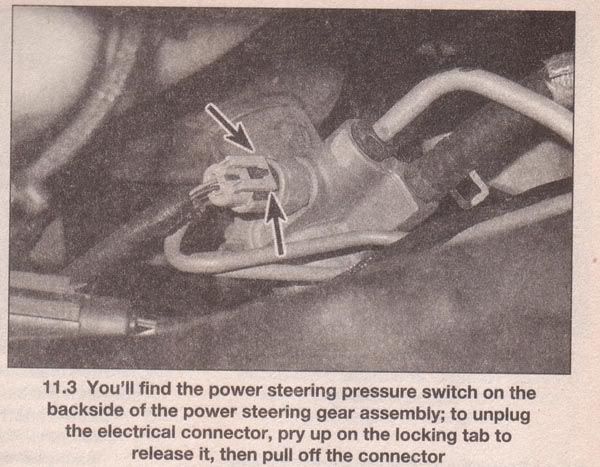 __________________
Rules of the forum have been updated as of *07/07/2019* Please read them over.

- All decisions by the Moderator are semi-permanent, can and may be changed at his discretion but definitely will be the final word. Any action performed by the Administrator or Moderators are not to be discussed on the forum.