03 Jan 2016, 02:51 pm
Obsessed Cruiser

Join Date: Jun 2012

Location: USA kalyfornia

Posts: 16,047
Re: Cargo area floor wet
---
It to cold for me to run out to take a picture but a picture of the
sunroof drain area
really rules out a couple of things mentioned.
The drain holes even plug would not leak inside the passenger rear hatch area as manufactured. Body Damage is another matter altogether, like rust and also another subject for how to repair it.
Now if you were talking about the sunroof area that would be different
See the first information posted in the first post on this thread.
Name of thread:
Cargo area floor wet
Clues here:
Quote:
Originally Posted by
valiant1966
Just got into the cargo area of my 2001 PT fr first time in a couple of weeks and found the floor noticeably wet. Not sopping but definitely wet. It's been raining around here for a solid week or two so I know why, just don't know where.

I looked at all the obvious hatch seals and they look great, no tears or rips. Is there any place else that rain would creep in there? Thought maybe some of you folks with more experience with these cars might know of some quirks they have. By the way, all of the passenger compartment floors are bone dry.
__________________
To view larger pictures simply "click " on the picture!

Dalai Lama
"
Share you knowledge. It's the best way to achieve immortality."
ASE MASTER TECHNICIAN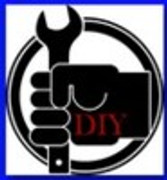 ---
Last edited by NitroPT; 03 Jan 2016 at

03:01 pm

.