11 Jan 2008, 08:47 pm
Obsessed Cruiser

Join Date: Sep 2001

Location: West Central Florida

Posts: 27,734
Re: Error Code PO117
---
COOLANT SENSOR TROUBLE CODES

These include P0115, P0116, P0117, P0118 & P0119, and can be set if the coolant sensor readings do not change as the engine warms up, if the readings are too high or too low (out of range), if there is no signal from the sensor, or if the engine overheats.

The coolant sensor monitors engine temperature. This is a key function because it allows the fuel management system to go into the closed loop mode of operation when the engine warms up. The computer also uses engine temperature to control other functions, too. A failure here can prevent the system from going into closed loop causing a rich fuel mixture, and an increase in fuel consumption and emissions.

A coolant sensor's resistance changes as the temperature increases. If you don't see a change in the resistance as the engine warms up, or the resistance is out of specifications, the sensor is bad.

Other things that can cause bad sensor readings include a low coolant level in the cooling system, a thermostat that is stuck open or shut, or a thermostat that has the wrong temperature rating for the engine.

---------------------------------------
Sounds like your thermostat might have stuck open/closed for a brief period. Keep an eye on the guage for the next few days. To get rid of the code, take off your negative battery cable for a few minutes. Your car might run a little ruff for a little while after disconnecting the cable while it re-learns your settings and driving habits.
__________________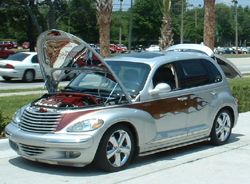 ...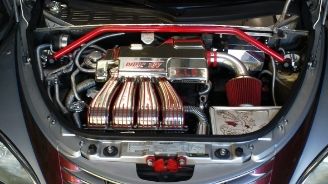 ...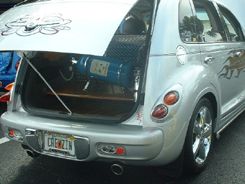 ..

...just CREWZIN along! ® . . . PT Cruiser Links Moderator
2000 PT. Original Owner, 123,000 miles
MY technical suggestions are given in GOOD FAITH without total guarantee, if in doubt go to a garage.
Cruiser Of The Month (COTM) May, 2015.
Visit My Home Page
www.CREWZIN.com
I find it ironic that the colors red, white, and blue stand for freedom until they are flashing behind you.
---
Last edited by CREWZIN; 11 Jan 2008 at

08:49 pm

.