21 Feb 2015, 01:22 pm
Obsessed Cruiser

Join Date: Jun 2012

Location: USA kalyfornia

Posts: 15,910
Re: Est. Drivetrain loss
---
I do DYNO chassis runs at a local shop. Last year maybe only 30-40 so my information may not be the best...
Comparing what is stated factory to real testing you would be fairly safe to estimate only using SAE information of engine and multiply .80
i.e. estimated 223whp x.80=179net hp rounded up. This would be a "guesstimate" of 20% reduction from SAE NET to WHP.
There are to many variables to even guess at a real intelligent answer to your exact question. The velocity of the fluid in the transmission and its temperature can effect the results.
I often see keyboard fights on forums for this exact question. I had to edit my wording a few times so that I would not get caught starting a claimed Horse Power value war on your thread.
__________________
To view larger pictures simply "click " on the picture!

Dalai Lama
"
Share you knowledge. It's the best way to achieve immortality."
ASE MASTER TECHNICIAN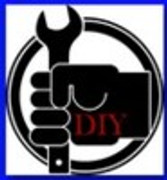 ---
Last edited by NitroPT; 21 Feb 2015 at

01:30 pm

.