03 Dec 2011, 12:30 pm
Obsessed Cruiser

Join Date: Sep 2001

Location: West Central Florida

Posts: 27,734
Re: Radiator problems
---
That's one of the longest sentences I've ever read! Guess they don't teach punctuation where you come from.

You said you bought a "dlush". What the heck is that?

Why do you have a poll on top of your post that has nothing to do with your problem? The radiator is probably fine.

IF I understand what your trying to say; you either have a small leak that you can't find or you have tiny head gasket leak which you wouldn't see out the tailpipe because the coolant is being burned in the combustion chamber.

Take it to a mechanic and have them do a pressure test, compression test and a leak down test to find out where the water is going.

Finally, do you own a PT Cruiser? What year, what mileage and what maintenance has been done to it?
__________________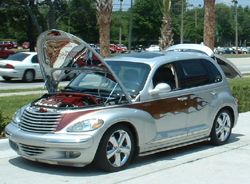 ...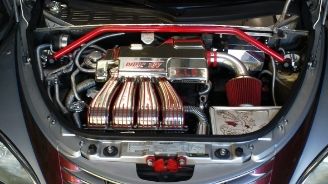 ...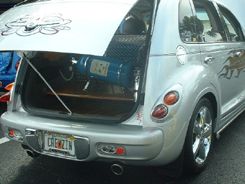 ..

...just CREWZIN along! ® . . . PT Cruiser Links Moderator
2000 PT. Original Owner, 123,000 miles
MY technical suggestions are given in GOOD FAITH without total guarantee, if in doubt go to a garage.
Cruiser Of The Month (COTM) May, 2015.
Visit My Home Page
www.CREWZIN.com
I find it ironic that the colors red, white, and blue stand for freedom until they are flashing behind you.
---
Last edited by CREWZIN; 03 Dec 2011 at

12:35 pm

.