30 Nov 2007, 07:55 am
Obsessed Cruiser

Join Date: Sep 2001

Location: West Central Florida

Posts: 27,734
Re: Gear Shift Light Not Working
---
If it IS the little light bulb under the center console, it's not too bad of a job getting the console off to get to it. Take the gear shift head off the lever (if it's stock, there a little screw under the chin of the snake head ....it might be an allen screw or torx bolt, can't remember, it's been years). Take the rear two electrical window switches out. Side the driver seat back as far as it will go, pull the emergency brake handle up as far as it will go. Look for a couple of screws that hold the whole console down. When they're out, pull the console up from the rear. The front 12V socket will still be attached by wires so don't pull the console all the way. You should be able to get to the shifter light bulb now.
__________________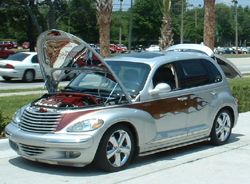 ...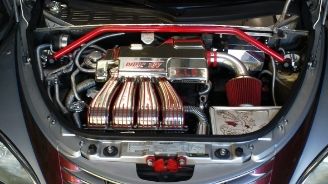 ...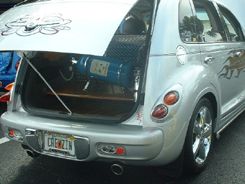 ..

...just CREWZIN along! ® . . . PT Cruiser Links Moderator
2000 PT. Original Owner, 123,000 miles
MY technical suggestions are given in GOOD FAITH without total guarantee, if in doubt go to a garage.
Cruiser Of The Month (COTM) May, 2015.
Visit My Home Page
www.CREWZIN.com
I find it ironic that the colors red, white, and blue stand for freedom until they are flashing behind you.