03 Nov 2016, 10:13 pm
Senior Cruiser

Join Date: Jan 2008

Location: Tampa, Florida

Posts: 1,029
Re: chris15's PT GT (56k? Take a nap.)
---
Quote:
Originally Posted by
Gunner133
hey chris im thinking about getting the conversion to solid flywheel kit.. looks like you got it with stage 3 and you have the getrag 288 trany right?

i too have been having troubles lasting more that 13k miles on a clutch spec stage 3+ on a dmf... twice now... but im thinking you have more power than me

im at 320whp and 400wtq.. which is eating spec s3+ easily...
im wonder how it handled what your pt putting out i see you have a bigger turbo... are you dynoed? what hp tq?
Sorry, I don't post over here much anymore. Almost all of my updates have been over on PTCrew.
I ran around on a solid conversion with a 6-puck ceramic disc for quite awhile after the initial slave cylinder failure. I was running an externally-gated 20G setup on E85 at around 20psi, which was probably right around the power you're making.. 320-340whp and 400wtq. It held just fine. Now, I'm running the same solid flywheel, modified pressure plate and a 4-puck disc hoping to hold whatever my PTE 6262 will put down. We'll see what happens.
I haven't had a lot of time to tinker with the car over the last few weeks as I'm getting ready to move to Colorado. I'm actually posting this from our hotel room in Denver, haha. Here's some recent pictures of the car: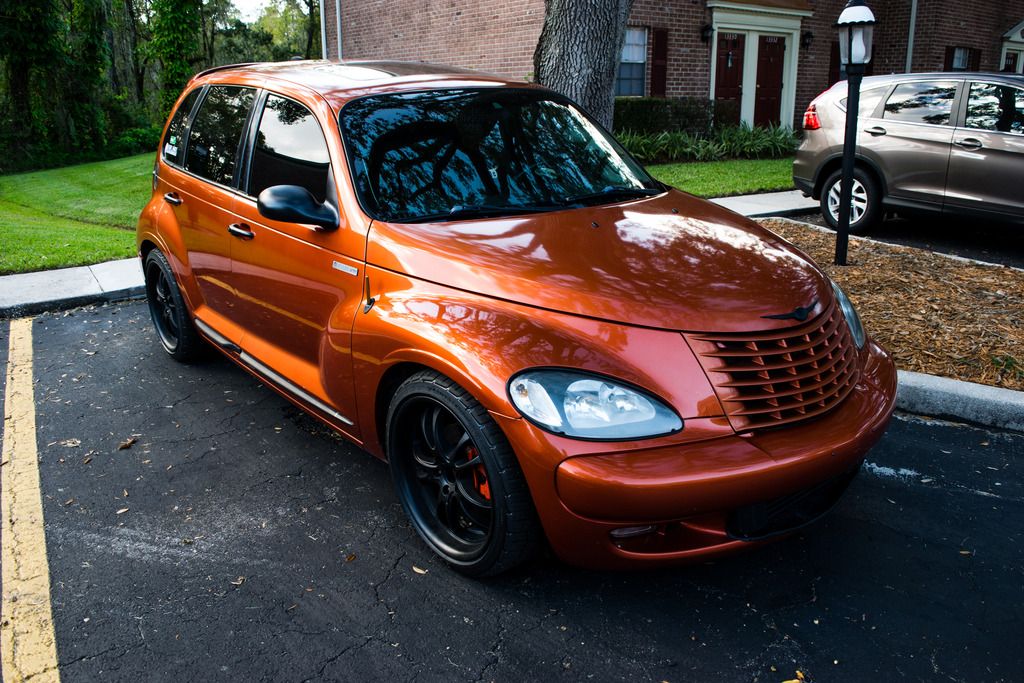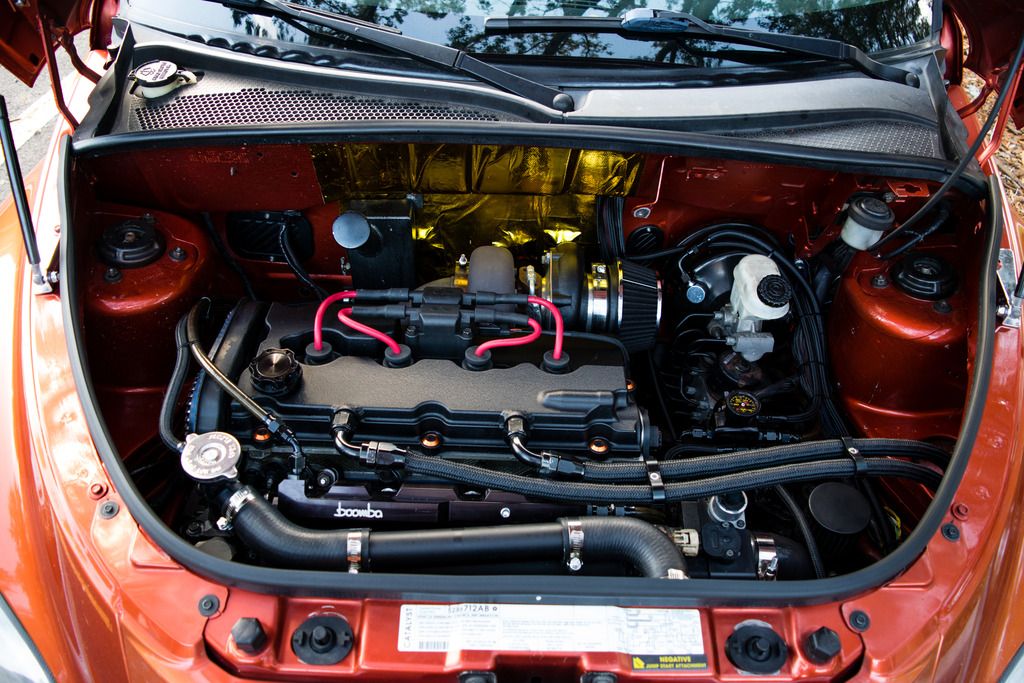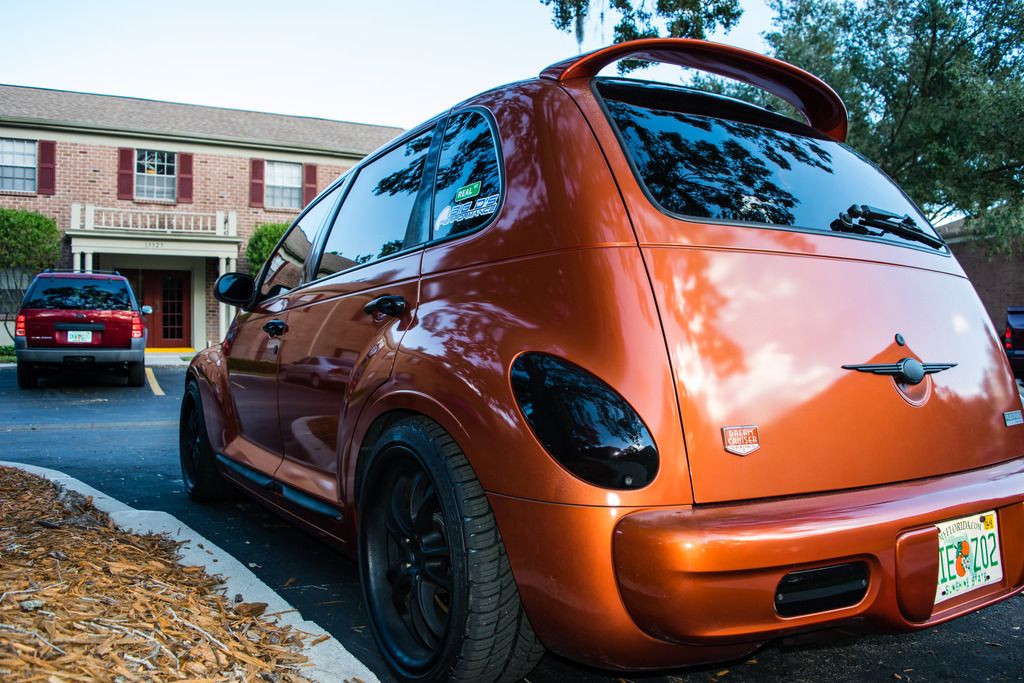 __________________
2003 GT (6262, the works)
2001 PT MTX-Swapped/Turbo