03 Jun 2007, 03:32 pm
Cool Cruiser

Join Date: Jul 2003

Location: Somerset, New Jersey, USA.

Posts: 358
No stick shift in 07 verts?
---
I was just messing around on the Chrysler site building a PT convertible and it seems you can't get a 5spd in a vert. Is this true? Did they stop making stick shifts? Why? My wife wants a drop top with a stick.
__________________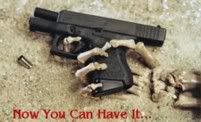 2003 Electric Blue 5spd
Many on the political left are so entranced by the beauty of their vision that they cannot see the ugly reality they are creating in the real world.