19 Feb 2008, 09:17 pm
Obsessed Cruiser

Join Date: Sep 2001

Location: West Central Florida

Posts: 27,734
Re: How to remove front power windows switch...?
---
OK, slowly, carefully, pry out the whole plate that goes around the window switch. It just comes straight out. Use a plastic or wood prying tool so you don't scratch anything. It comes out and brings the windows switches with it.

Once it's out you can take off the electrical connections to the switches from the back. Since that's what your tryng to replace, no need to go any further, but if you wanted the whole thing out, look inside the space where the window switches were and you'll see one screw. Unscrew that screw and that's the only thing holding the entire outside case around the whole console. Pry that casing out from both sides using the same plastic or wooden prying tool. Once that's out yo have access to the radio and other stuff.

Oh yea, take off the 4 vent knobs from the air-conditions/heater control before taking the outside case off.
__________________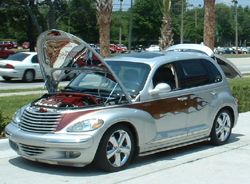 ...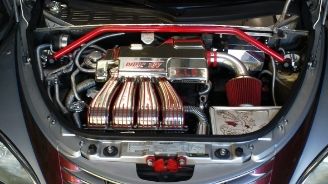 ...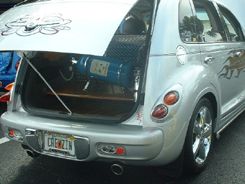 ..

...just CREWZIN along! ® . . . PT Cruiser Links Moderator
2000 PT. Original Owner, 123,000 miles
MY technical suggestions are given in GOOD FAITH without total guarantee, if in doubt go to a garage.
Cruiser Of The Month (COTM) May, 2015.
Visit My Home Page
www.CREWZIN.com
I find it ironic that the colors red, white, and blue stand for freedom until they are flashing behind you.