21 Aug 2008, 06:59 am
Obsessed Cruiser

Join Date: Sep 2001

Location: West Central Florida

Posts: 27,734
Re: 2006 Pt cruiser idle problems
---
Welcome to the forum.
Without knowing all the particulars, when was the last time the plugs and wires were changed. If they're stock from the factory, then it's a good possibility that's your problem. The OEM parts are cheap and don't last very long.

Aren't you still under warranty, or did you buy the PT used? Id used, then you probably don't know the history of your cruiser, so changing those parts would be a good idea anyway.
__________________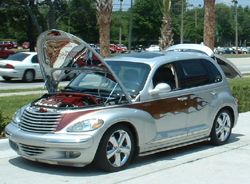 ...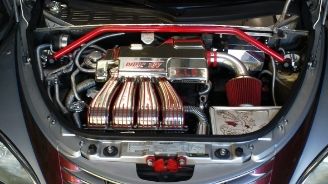 ...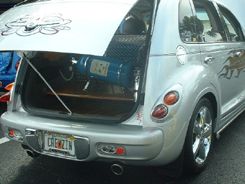 ..

...just CREWZIN along! ® . . . PT Cruiser Links Moderator
2000 PT. Original Owner, 123,000 miles
MY technical suggestions are given in GOOD FAITH without total guarantee, if in doubt go to a garage.
Cruiser Of The Month (COTM) May, 2015.
Visit My Home Page
www.CREWZIN.com
I find it ironic that the colors red, white, and blue stand for freedom until they are flashing behind you.