20 Jan 2009, 02:20 pm
Obsessed Cruiser

Join Date: Sep 2001

Location: West Central Florida

Posts: 27,734
Re: camshaft oil seal replacement?
---
Looking over my Haynes manual, the same procedure for replacing the timing belt is used to get to the camshaft oil seal, in fact the timing belt has to come off. The labor involves (as I just found out from getting estimates) is about 5 1/2 hours according to the book without parts and all the other things they throw in so $400 isn't bad.

My lowest estimate was $550 if the air conditioning has to be messed with but that also included a flush and change of all the coolant since the water pump will be changed also. That's with me bringing in all the parts.

You asked if the engine has to be moved and I'm pretty sure the engine mount(s) have to be undone so they can gain access for the timing belt so it probably means they do have to move the engine. That's just a guess.

You said "Crankshaft" in your first paragraph but "Camshaft" after that and in your title so I guess you mean "Camshaft. Either way, I think the labor and access is the same.
__________________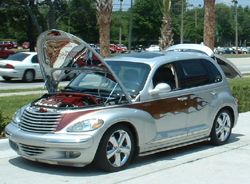 ...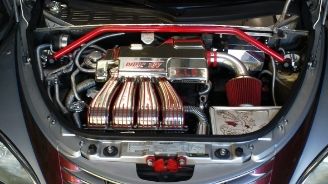 ...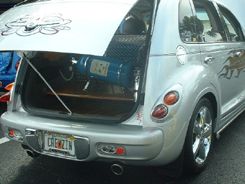 ..

...just CREWZIN along! ® . . . PT Cruiser Links Moderator
2000 PT. Original Owner, 123,000 miles
MY technical suggestions are given in GOOD FAITH without total guarantee, if in doubt go to a garage.
Cruiser Of The Month (COTM) May, 2015.
Visit My Home Page
www.CREWZIN.com
I find it ironic that the colors red, white, and blue stand for freedom until they are flashing behind you.
---
Last edited by CREWZIN; 20 Jan 2009 at

02:23 pm

.