11 Jul 2009, 09:52 am
Obsessed Cruiser

Join Date: Sep 2001

Location: West Central Florida

Posts: 27,734
How to retrieve fault codes.
---
This "trick" works on all models of cruisers.

1. Place the key into the ignition.

2. Turn the key towards the windshield (without starting the engine) and back again.

3. Do the above 3 times and with the last turn the key left pointing forward (towards the windshield).

4. All three turns should be made within 5 seconds. (it's not hard).

If you did it right, in the middle dial where the odometer is, the fault codes stored in the computer will come up. Example: P0138

If there's no codes stored in the computer, it should read "done".

That's it. Pretty easy.
__________________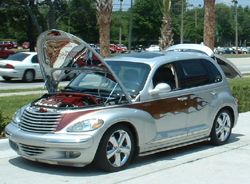 ...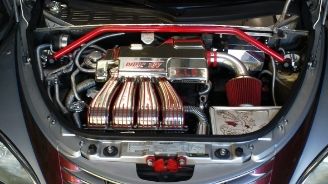 ...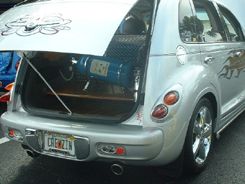 ..

...just CREWZIN along! ® . . . PT Cruiser Links Moderator
2000 PT. Original Owner, 123,000 miles
MY technical suggestions are given in GOOD FAITH without total guarantee, if in doubt go to a garage.
Cruiser Of The Month (COTM) May, 2015.
Visit My Home Page
www.CREWZIN.com
I find it ironic that the colors red, white, and blue stand for freedom until they are flashing behind you.