08 May 2010, 12:21 pm
Obsessed Cruiser

Join Date: Sep 2001

Location: West Central Florida

Posts: 27,734
Re: 2006 PT Cruiser Engine Light Codes
---
Are you getting the fault lights and no problems associated with it?

It's possible that an 02 sensor is needed. Take off the negative battery cable for about 5 minutes to see if the light comes back on.

P0513 - Invalid SKIM Key Detected

Trouble Code Conditions:Key on, and the PCM detected an invalid Sentry Key Immobilizer key had been inserted into the ignition key assembly.

Possible Causes:

Incorrect VIN in the PCM
No communication between the PCM and the SKIM
SKIM trouble codes present (check for any SKIM codes)
Valid SKIM key not present
VIN not programmed into the PCM
PCM has failed


Same thing for this code. Clear it and see it if comes back.
__________________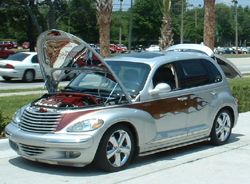 ...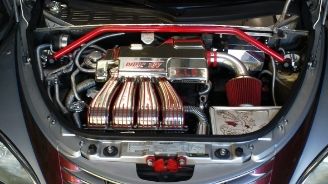 ...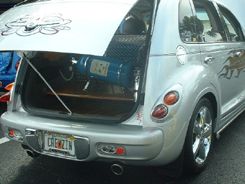 ..

...just CREWZIN along! ® . . . PT Cruiser Links Moderator
2000 PT. Original Owner, 123,000 miles
MY technical suggestions are given in GOOD FAITH without total guarantee, if in doubt go to a garage.
Cruiser Of The Month (COTM) May, 2015.
Visit My Home Page
www.CREWZIN.com
I find it ironic that the colors red, white, and blue stand for freedom until they are flashing behind you.