21 Mar 2011, 09:38 pm
Obsessed Cruiser

Join Date: Sep 2001

Location: West Central Florida

Posts: 27,734
Re: 2001 Check Engine Light is On
---
Probably just the EGR. Found this on PT Do-It-Yourself.net (Pay site)..

P0401 (M) EGR System Failure - Required change in air/fuel ration not detected during diagnostic test.

The P0401 is a very common code for the EGR. More than a few have been replaced under warranty on the PT. A new valve should cure the codes. Make sure you follow the SM OE replacement instructions precisely. If you don't have a manual, you can find the OE procedure in the Pit area on the site. Once it's replaced, the code won't clear itself using the battery disconnect technique. Have the dealer clear it using their DRB scan tool during your next visit.
__________________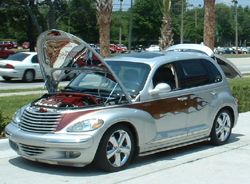 ...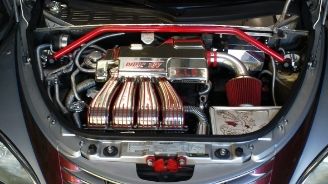 ...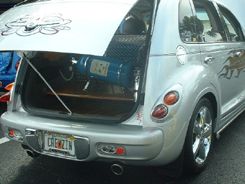 ..

...just CREWZIN along! ® . . . PT Cruiser Links Moderator
2000 PT. Original Owner, 123,000 miles
MY technical suggestions are given in GOOD FAITH without total guarantee, if in doubt go to a garage.
Cruiser Of The Month (COTM) May, 2015.
Visit My Home Page
www.CREWZIN.com
I find it ironic that the colors red, white, and blue stand for freedom until they are flashing behind you.