22 Dec 2011, 09:54 pm
Veteran Cruiser

Join Date: Jan 2011

Location: 55403

Posts: 3,912
Re: timing issues
---
The two in middle, here's gears flipped to the '2.0' side, but same diff: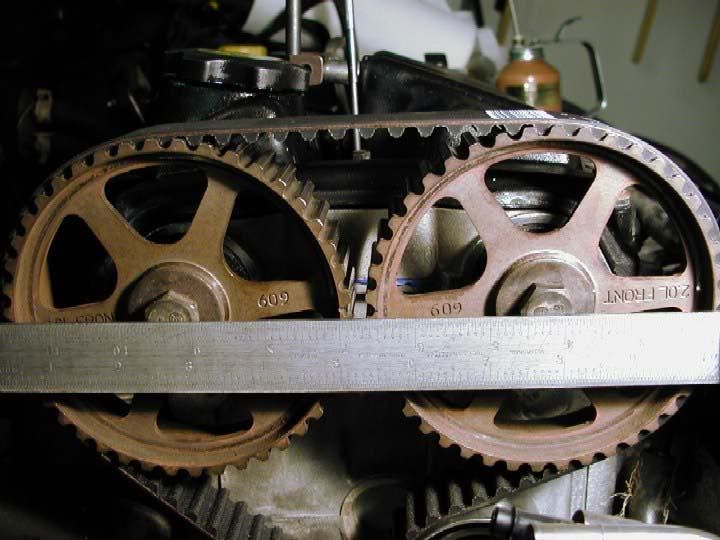 It might seem they won't align, but just work at it. Suddenly it'll be there and you'll be happy.
Shops make this mistake, so don't feel like you're doing anything wrong, it just takes patience.
Turn it over a few times, then check again. Start engine before you put together so you don't have to do it again.