Note: This is only for the T-350, what came in non-turbo 5 speeds.
Purpose of this post is to explain importance and procedure for installing
differential saver tabs.
The reason for installing these tabs is to prevent the differential pin from
seizing and destroying the transmission. Here's what happens if you spin
the tires where only one wheel spins: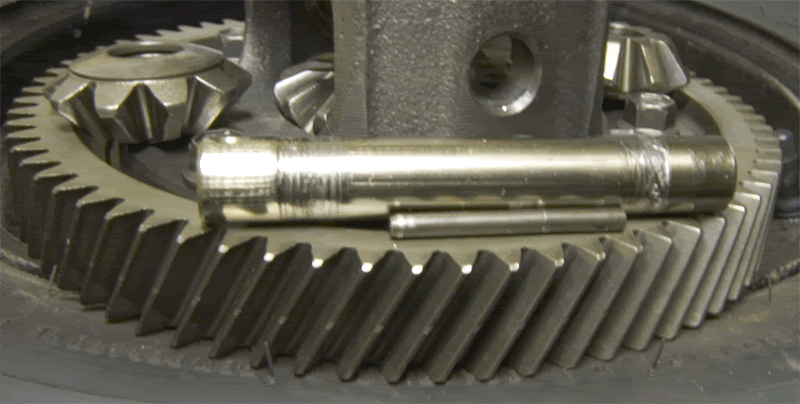 (This was off my brother's T-350. You can see the little retainer pin was beginning to get indents in it.)
The factory 'fix' was put into production on (at least) later than '02 models. It is to install differential saver tabs Mopar PN 5134957AA. You'll need two.
It's easiest to do this when changing the clutch, and although looks intimidating, isn't that complicated.
What you'll need:
Differential saver tabs 5134957AA @ 2- Less than $5 each
13mm deep well socket, extensions and ratchet.
Tube of loctite 318 or equivalent
Loctite
Torque wrench
1/2" ratchet with 1/2" socket
Grease
Large vice or equivalent
Gunk engine degreaser or equivalent
Hammer
Short and long pin punch
First, wash down transmission. Get a couple cans of degreaser and a brush. Gunk, scrub, wash-Repeat until transmission is clean.
Next, remove all the 13mm wrench sized bolts holding transmission to bellhousing.
Use a block of wood to knock off the bellhousing. There's two dowels that resist taking belhousing off.
You will have several loose parts, 1. A plastic washer that goes on the reverse gear shaft.
A magnet that goes in bottom of transmission case.
a bearing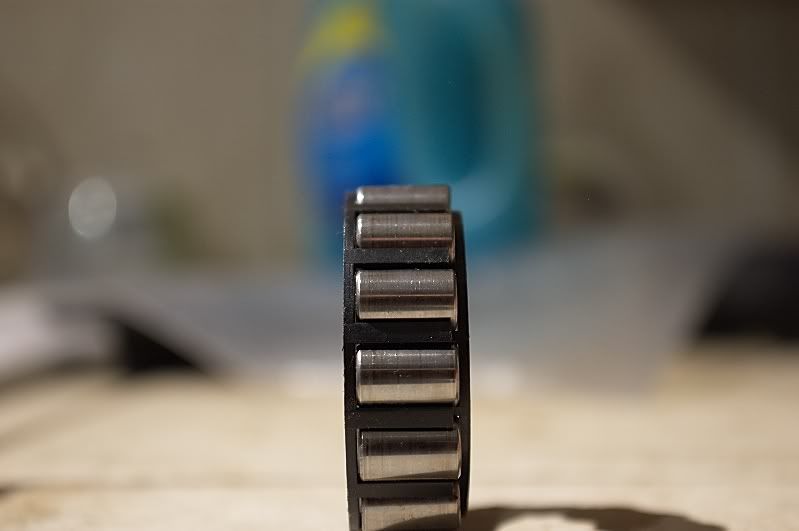 and the differential.
Inspection:
It is normal for 'sludge' to be on the magnet.
There should be no 'balls' loose in transmission, nor plastic parts from shift forks.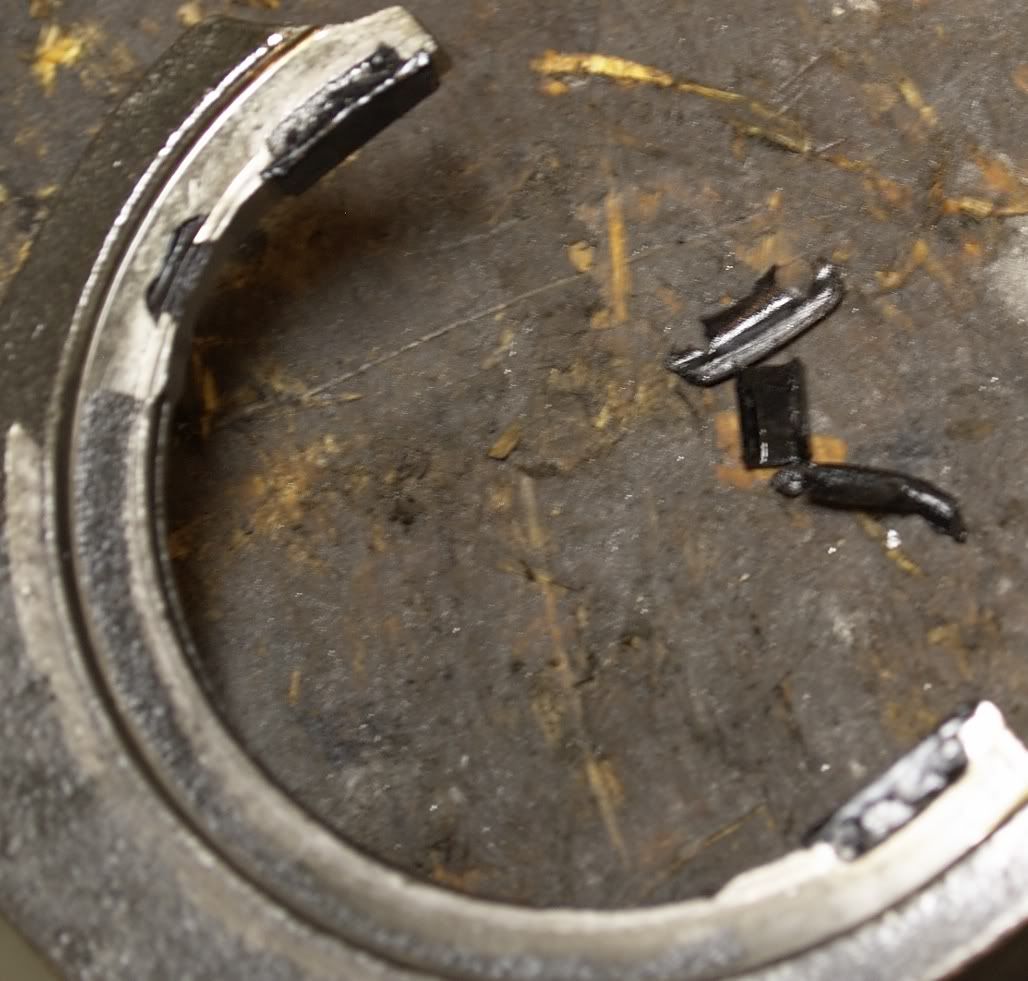 Next,
Remove the retainer pin from differential, you'll first get it loose with a short pin punch, then drive it all the way out with the longer one.
Note, drive the pin out toward the plastic speedometer gear. The pin will 'graze' the gear, it may leave a small mark, it doesn't affect anything.
Remove the four bolts that hold down tabs, remove differential pin and
inspect. The pin is only low double digits $ if you need a new one.
I do stock them. I use a 1/2" socket, although bolts are metric, it fits better than metrics for some reason.
Clean the four bolts and their thread hole, apply loctite and install tabs, torque to 60 ftlbs.
Warning! DO NOT INSTALL THE RETAINER PIN! If the pin shears, it will fall out in transmission, get caught between gear and destroy the transmission. The point of tabs is to allow differential pin to 'free-float,' so it's less likely to seize.
Here's the tab installed, the pin in place, and a view of the retainer pin hole and retainer pin.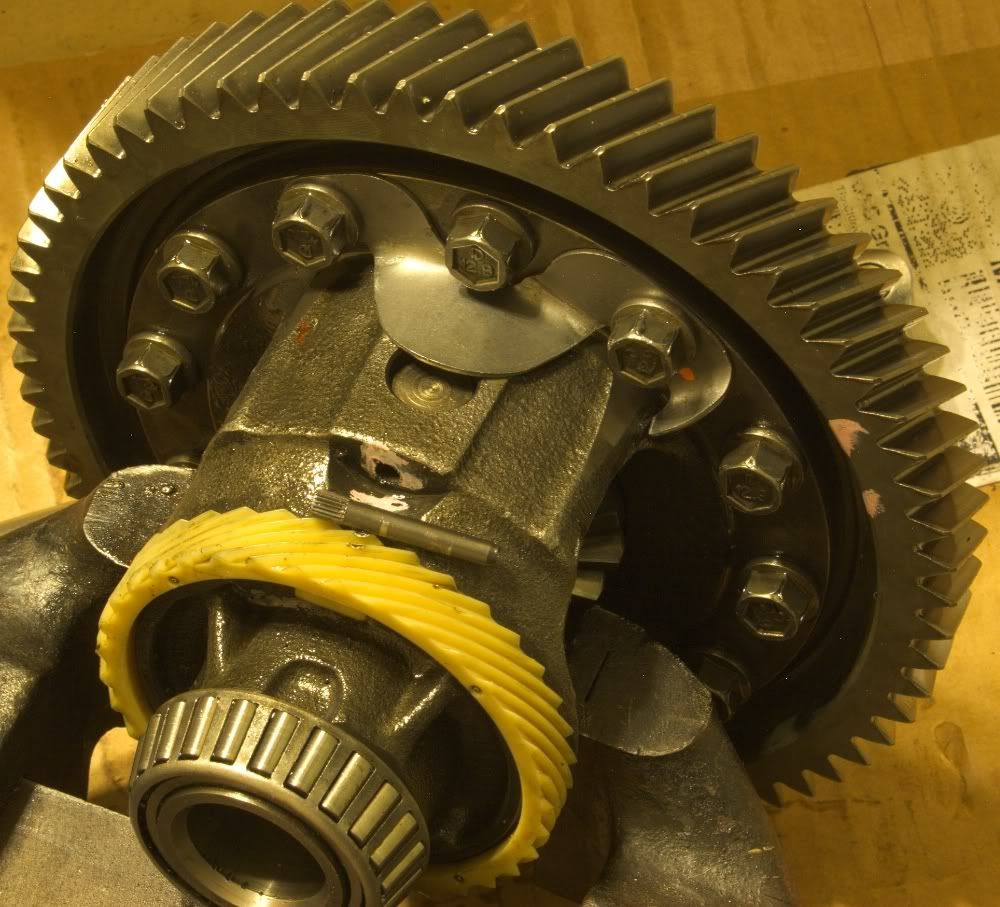 More to follow