22 May 2013, 05:51 pm
Obsessed Cruiser

Join Date: Sep 2001

Location: West Central Florida

Posts: 27,734
Re: 2001 PT Cruiser Over Heating
---
Yes they should deduct the cost of the first diagnosis but trying to get them to do it is another story.

The smoke is probably the relief valve on the compressor venting R134a into the atmosphere because the compressor is overheating. The system is designed that way so you don't loose the compressor from overheating. It overheats when the fan isn't running properly. You have two speeds on the fan and hundreds, if not thousands, have had to replace the fan because some of the brushes in the motor burn out. Hopefully you dealer will check everything out and you'll find out for yourself. If the dealer sells you the fan and then puts it in for you, be ready for a $400 to $500 bill. You can buy the fan for less than $100 and putting it in only takes under 2 hours. If you don't do any work yourself, yo just have to pay the bill.
__________________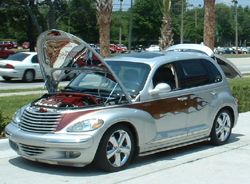 ...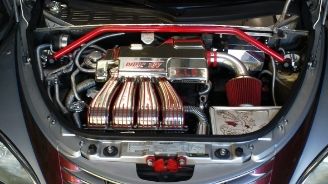 ...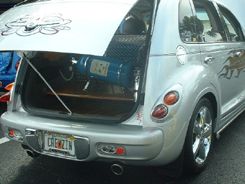 ..

...just CREWZIN along! ® . . . PT Cruiser Links Moderator
2000 PT. Original Owner, 123,000 miles
MY technical suggestions are given in GOOD FAITH without total guarantee, if in doubt go to a garage.
Cruiser Of The Month (COTM) May, 2015.
Visit My Home Page
www.CREWZIN.com
I find it ironic that the colors red, white, and blue stand for freedom until they are flashing behind you.