So that I do not lose credibility I performed a water combustion cleaning on my personal PT this afternoon to generate some pictures. Sorry no video I am still on the fence between a GoPro and a Sony Action Camera.
Things needed to do the procedure:
1 ft. 3/8" hose
Small funnel to be able to attach the 3/8" hose
A small plastic water bottle
#1 start and drive PT until the engine has reach a good operating temperature
#2
Carefully
unplug you MAP sensor from the intake manifol and secure it out of the way and than remove the PCV line and from the intake manifold and valve cover.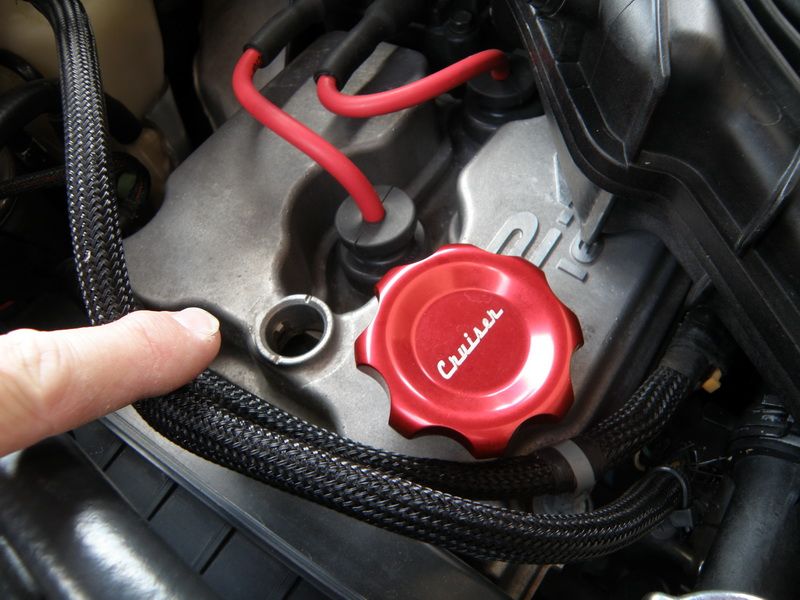 #3 Connect your 3/8 hose to the intake manifold.
Yes the N20 is capped off while I am fabricating a mount for the N20 tank in the rear cargo area.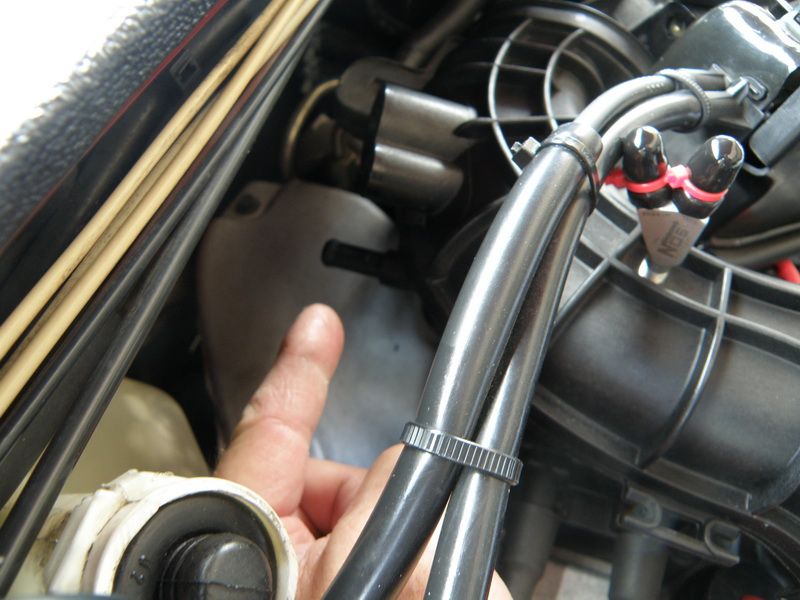 #4 Carefully remover the throttle cable cover.
note" Yes that is NOT the proper recovery tank cap. I lost my cap in the engine compartment somewhere,(I think the PT ate it) and was not going to pay 17 for a new cap. This is a rubber PCV grommet and hood bounce tab that seem to work just nicely as temporary fix.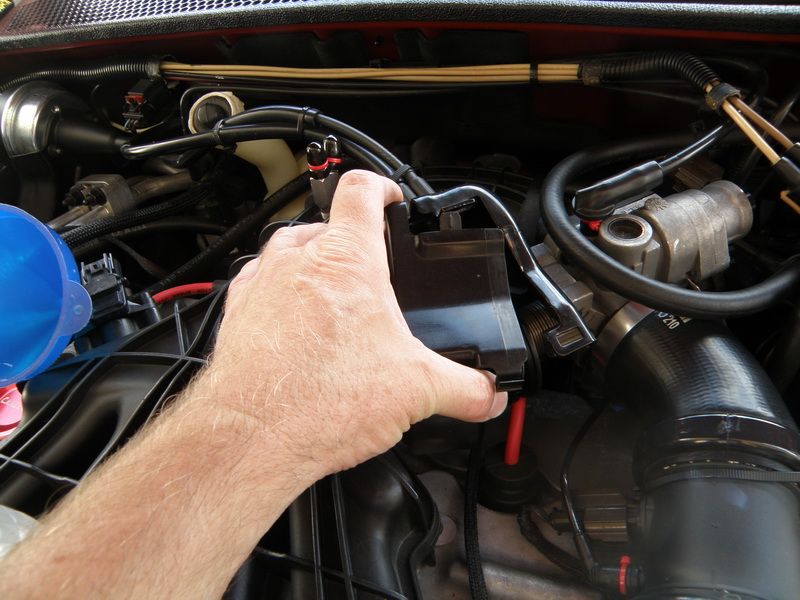 #6 Attach the funnel to your 3/8" hose.
CAREFULLY
re-connect your MAP sensor to the intake manifold.
note: in the picture you will see I forgot to re-connect my MAP sensor..ops DTC and engine would't start /run.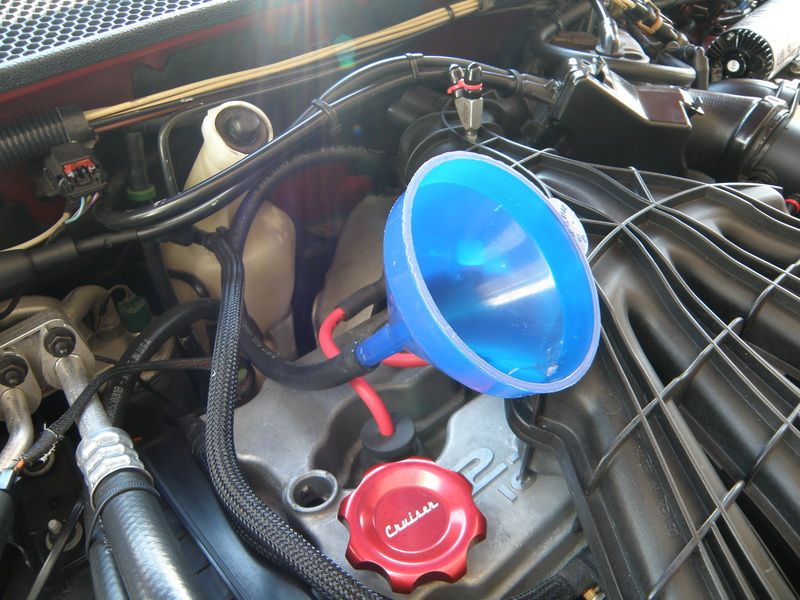 #7 Slowly while the engine is running start to pour the water into the funnel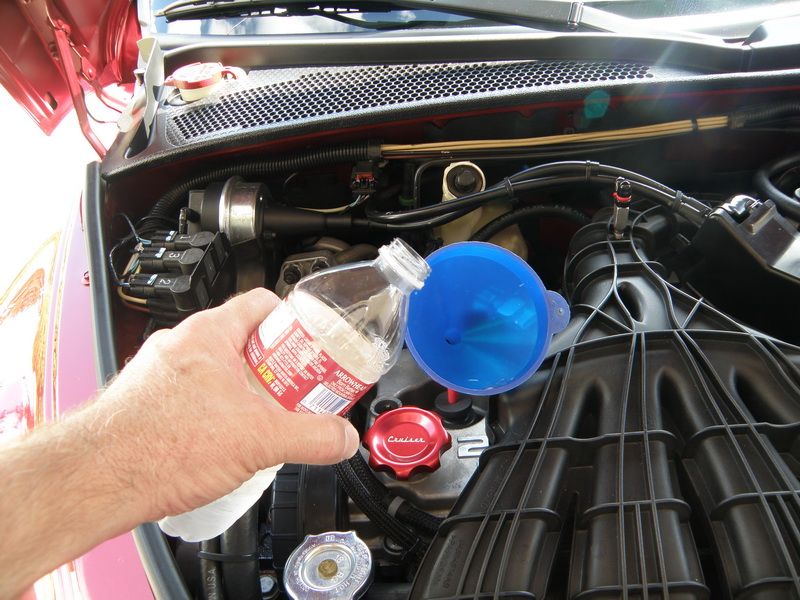 .
#8 You engine will start to burble and lower the rpm so you will need to feather the throttle manually with your other free hand to maintain an engine speed to keep it running as you are steadily pouring the water into the funnel.
If the engine really feels like it is going to stall than STOP pouring the water and let the engine clear it self up a little before continuing.
You can add as much water as you to the intake for cleaning in total volume but generally unless you engine is really carboned up this one application is more than enough.
When finished turn engine off and re-install the PCV valve and hose. Than the throttle cable cover. Be
VERY CAREFUL
disconnecting and re-connecting the MAP sensor on the intake manifold.
Restart you PT and go for a drive.
You may have an engine light DTC and also the throttle may be hesitate off idle or starting from a stop. This is all normal and will clear up after a few minutes of driving or a short highway trip. If the DTC/engine light remains on it will go out after one complete cycle of the engine.