The symptoms of your June 1 experience sounds like the fan is not turning on. Here's the truth table for what conditions cause the fan to run at low and high speed. Having an OBD2 monitor would also really help because it displays the engine coolant temperature sensor reading in numerical format rather than the highly non-linear instrument gauge.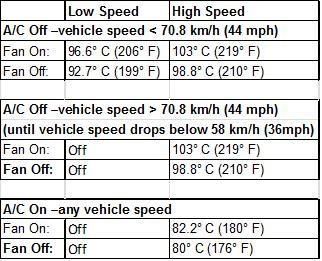 You can see that from a cold start, turning the A/C on won't cause the radiator fan to come on and it won't come on until the coolant temp is 180C.
When the fan is off with the A/C switched on, as the A/C system gets hot, the A/C will quickly cycle on and off.
At highway speeds, you might be getting enough airflow to not overheat the engine even if the fan is not working at all.
You can also see that the radiator fan logic is tied to the temperature sensor so the temp sensor must also be working for the computer to turn the fan on and off properly.
The other symptoms may have nothing to do with the fan but I would say the fan is at least one suspect in your problems.