17 May 2017, 01:14 pm
Cool Cruiser

Join Date: Mar 2016

Location: Sacramento, CA

Posts: 266
Re: just to verify timing marks lining up
---
I marked points on the belt, the cam sprockets and the crank pulley so the marks line up with the sprockets/pulley when everything is lined up properly.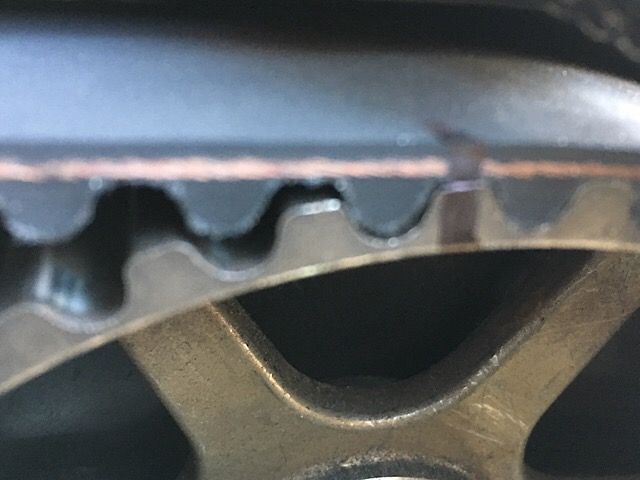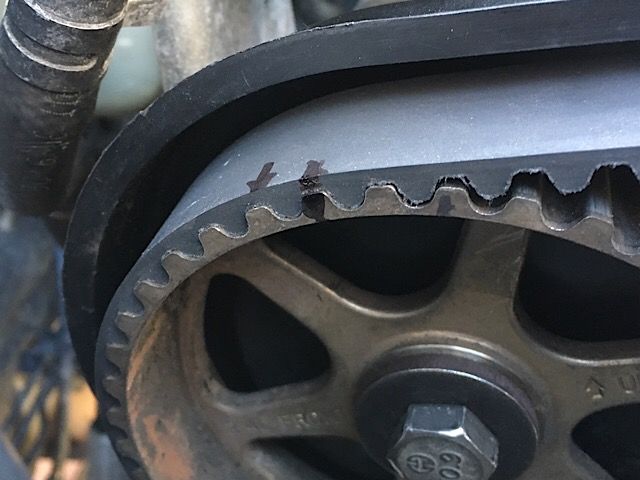 Even if you are off by one tooth and mark the next tooth in the wrong direction, once you hand spin the belt through 2 revolutions and line up the sprocket notches, it will be obvious that you need to move the belt one tooth in the other direction.
I don't have a picture of it, but I also marked the belt and crankshaft pulley as shown in the yellow marks of this picture.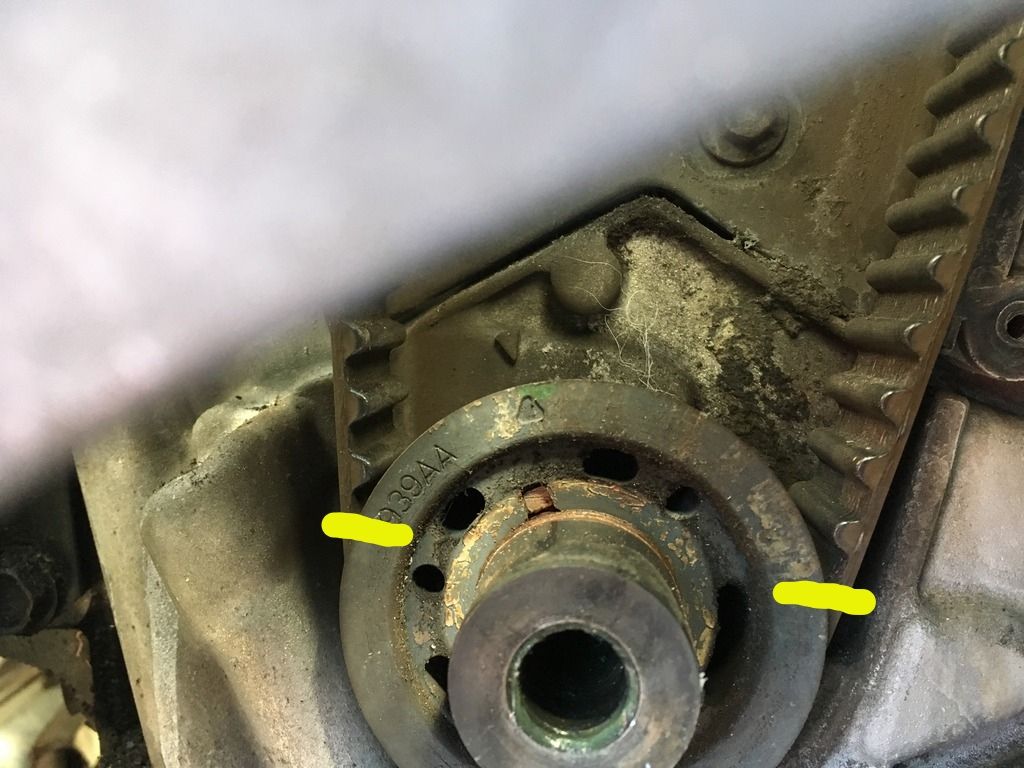 It is OK to run the engine with the outer timing belt covers off and the center mount/torque struts off with the engine simply held in place with a jack stand just to make sure the engine runs smoothly and check for water pump leaks even with the water drained from the system. I ran it for about 30 seconds, but up to a minute is probably safe.