17 May 2019, 04:42 pm
| | | | |
| --- | --- | --- | --- |
| | Obsessed Cruiser | | |
Re: Changing Muffler
---
Quote:
Originally Posted by
Fk5
Okay, so it weighs 2900. Fair enough. What other weight reduction did perform besides rear seat/spare tire delete? I still don't see what you did to it that gets you to 30 mpg, let alone high 30's. 500 lbs will get you (if you are extremely lucky) 10% improvement - so an extra 2.4 mpg. I read your build thread back then, other that weight reduction, what did you do for increased mpg? You're saying that you have a tune that increases your mpg by 10? Better than 30%? I repeat my previous statement.
I will say it took some testing.
Besides its easy...the few basic fundamentals are, go into the ECU adjustments, go to fueling
Reducing fueling by 17% at a linear rate from 1800 to 3300 rpm ,then go to timing tables add 12 degrees more advance beginning at 2500 rpm again set all the changes in a linear rate up to 3300 rpm. Then for safety go to fan control set Cycle fans full at 155F with no AC.
This will run the engine AFR slightly leaner and you must make sure to do not boost more then 8psi or for short passes more then a few seconds at higher boost. SIMPLE!!!! Now even you can get high 20 MPG into the 30+ MPG on a 2.4 PT Cruiser. lol
__________________
To view larger pictures simply "click " on the picture!

Dalai Lama
"
Share you knowledge. It's the best way to achieve immortality."
ASE MASTER TECHNICIAN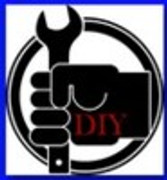 ---
Last edited by NitroPT; 17 May 2019 at

04:54 pm

.