03 Sep 2004, 02:34 pm
Cool Cruiser

Join Date: Mar 2003

Location: King of Prussia, PA, USA.

Posts: 201
---
Quote:
quote:Originally posted by crazie.eddie

I have an '04 GT with Autostick. I want to maximize the shifting with the autostick. I used to drive a stick back in highschool, which was a long time ago
To get the maximum performance, I would normally shift up when I can feel the car is not gaining any more speed (not redlining of course). Should I follow the same principle with my '04 GT? If not, what speed or RPMS should I shift to 2nd? To 3rd? To 4th?
Under normal driving situations shift when it feels right, just like you did in the old days with your stick. If you want top performance off the line, pedal-to-the-metal (as they say) in first gear and let the car do the shifting at each gears red line.
__________________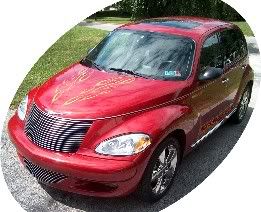 \'03 GT Inferno Red AutoStick - Stage 1 - Air Box Mods & K&N Filter - AMX Intake Down Pipe - Flowmaster 40 Series Exhaust - Magnacor 8.5mm Ignition Wires - Pin Stripping - Chrome Side Spears - Chrome Tail Light Covers - Chrome Fuel Door - E&G Custom Grill - Painted Rear Mud Guards - 3-D Liquid Flames - Chrome/Red Neon Washer Nozzles - Interior Neon