28 Mar 2010, 02:19 pm
Obsessed Cruiser

Join Date: Sep 2001

Posts: 27,744
All those with front wheel bearing failure
---
Someone on another thread asked about the ground strap that goes from the body to the front strut (one on each side). I said I remember reading somewhere that it had something to do with the front wheel bearings, although it sounded strange. I did some more checking and found this on PTCRUIZER.com
Make sure that your front strut ground straps are intact as these commonly rot off and can cause repeat failures. The factory was seeing some early bearing failures even though the lube in the bearing was still good. On close examination you could see pitting, actual arc marks, on the balls and races making them noisy. The current from road static charges and possibly poor engine to body grounds was passing through the bearing itself, greatly reducing its life. By adding ground straps and keeping everything at the same voltage potential solved the problem.
You can see the strap in the picture below of my front wheel well. Make sure you straps are intact.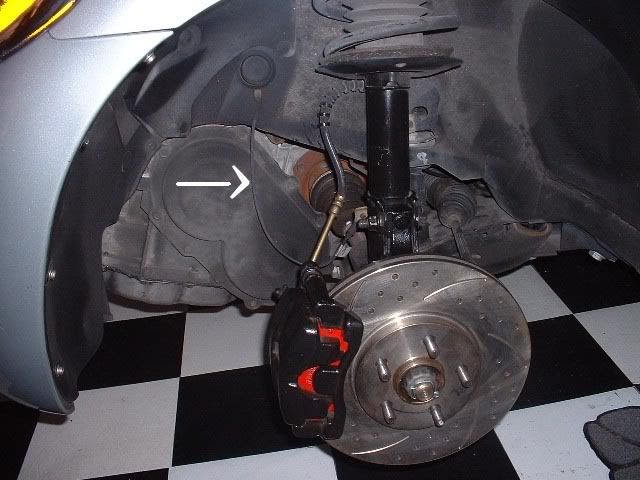 __________________
Rules of the forum have been updated as of *07/07/2019* Please read them over.

- All decisions by the Moderator are semi-permanent, can and may be changed at his discretion but definitely will be the final word. Any action performed by the Administrator or Moderators are not to be discussed on the forum.