29 Jun 2015, 09:24 am
Cool Cruiser

Join Date: May 2010

Posts: 278
My new 17" wheels.
---
17" RTX Euro with stock 205/50/17 tires.
I liked the rims I had before but they leaked so bad I had to put 10 lbs in them every week.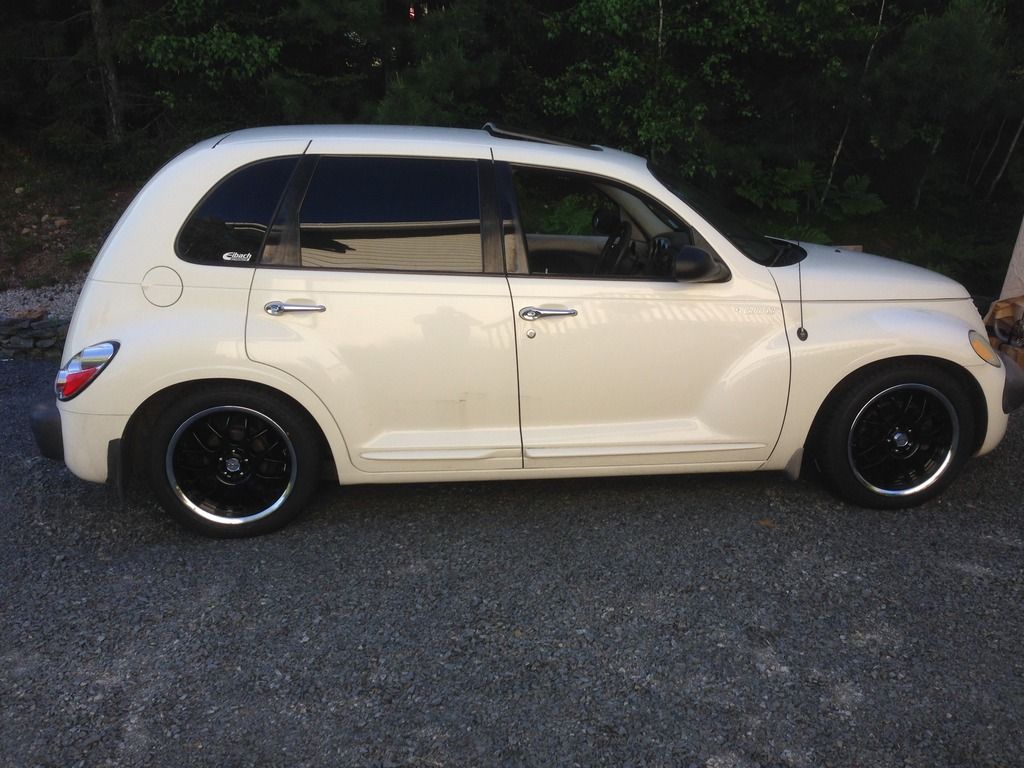 I like the end result. I ended up going with Uniroyal Tiger Paw Touring tires. Its not a race/track car so I don't need fancy sticky tires that only last 20k.
I would have went for the 18s but the pot holes here are so bad the rims would not have lasted a month,lol
__________________
2001 PT 5 speed Touring Edition
Eibach Pro Springs, Energy Suspension HyperFlex Master Kit bushings, 17" RTX Euro wheels, K&N drop in air filter, MotoMaster flat plate AGM battery, KYB GR2 shocks and struts, Booger standard shifter bushings, Ooogah horn.