25 Aug 2012, 09:53 am
Obsessed Cruiser

Join Date: Jun 2012

Location: USA kalyfornia

Posts: 16,122
Re: front strut bar
---
I have not seen a good strut bar yet that because of the designed appear to be nothing more than a strut tower spring. There are some really good looking bars but the manufacture appeared to go with the cosmetic appeal rather then full function. the lack of **gussets and horizontal reinforcements shows this in their finished product. When you get a bar like that it tends to change the steering geometry and the control in tight fast corners or turns and then when forced to bend will spring back into the neutral position changing the steering feel and sometimes making it unfriendly to the driver. naturally I am referring to more track application then on the road where most people would never feel the difference one way or another. But they sure look puuurty when you open the hood!
See your new from N.Y intro thread:
http://www.ptcruiserlinks.com/forum/...5-new-n-y.html
What I like about most strut bars:
I like strut bars mainly because it gives me a place to hang rags when working on or cleaning the engine bayk, get a firm grip when I need to look behind or over the engine and something more to polish or clean in the engine bay.
What a strut bar does:
What it should do is to reduce strut tower flex by tying the two parallel strut towers together. This will transmit the load of each strut when cornering and reduces chassis flex. To accomplish this effectively the bar must be **rigid throughout its length and to be totally effective attached to the firewall as well the strut towers. Good designed Strut tower work ultimately well when combined with other stiffeners through out the chassis and running gear such as polyurethane mounts and bushings, roll bars or cages, upgraded shocks or and struts etc.
__________________
To view larger pictures simply "click " on the picture!

Dalai Lama
"
Share you knowledge. It's the best way to achieve immortality."
ASE MASTER TECHNICIAN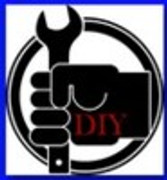 ---
Last edited by NitroPT; 25 Aug 2012 at

10:09 am

.