04 Aug 2016, 11:57 pm
Fanatic Cruiser

Join Date: May 2015

Posts: 558
Re: '05 PT Cruiser Turbo
---
Quote:
Originally Posted by
Nvizn
Decided to go ahead and pick up the Pteazer Smoothie front bumper and grille. He had 3 in stock and only 1 was available. Will ship out next week.
A few examples.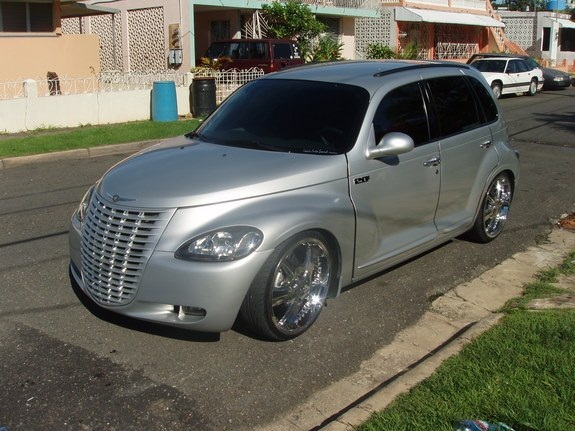 I really like this front fascia, but it s impossible to get it in France.
It ll look very nice with the rear bumper.
__________________
PT CRUISER 2L 2000 STARTECH
PT CRUISER 2,4L GT 2004
CHRYSLER VOYAGER 3.3 1993
CHRYSLER VOYAGER 3.8 AWD 1997
CHRYSLER VOYAGER 2.5 CRD 2003