I will give my advice on the stereo head unit. Others here can give you more advice on an amp and speakers and other options for the stereo head unit as well.
Currently, there are no factory-made double DIN center bezels for 2001 thru 2005 PT Cruisers. However, this guy makes them. He quit for a while but is back in business as of 10/15/19.
https://sites.google.com/site/trickedoutdodgerambezels/
weedahoe@hotmail.com
My choice of stereo is the Pioneer AVH-601EX. This is the newer version of the AVH-5700BHS and I have in my Charger Daytona. $225 on Amazon. Check out the reviews. These are super receivers. Here's some links:
https://www.amazon.com/Pioneer-AVH-6...4997718&sr=8-1
https://www.pioneerelectronics.com/P...vers/AVH-601EX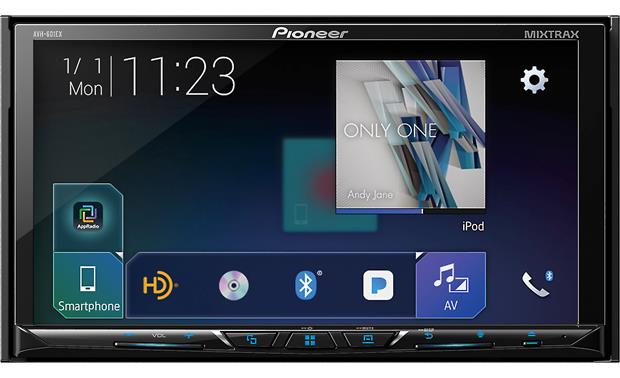 For a 2001 PT, you will not need an antenna adapter. The stock antenna cable will plug right in to an aftermarket stereo head. But you will need a wiring harness adapter. Here's the model required for a 2001 PT. It's different than most later model PT's. It uses two plugs.
https://www.amazon.com/Metra-70-1817...998028&sr=8-13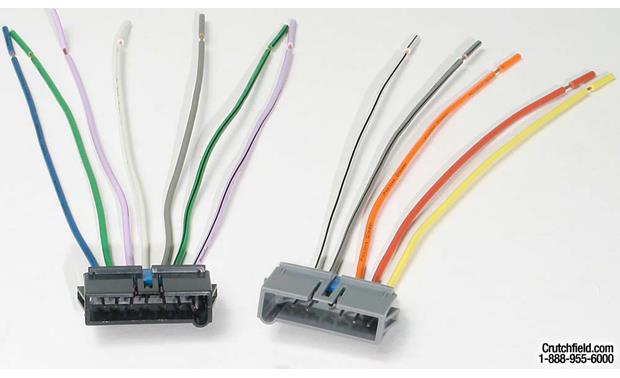 There are other good choices too. For me, I really enjoy being able to see the song and artist information on the screen along with the album art while the song is playing.
Other members here are more into speakers and amps than I am. But here's some thoughts:
1. The tweeters in the dash are 2-1/2" but the bolt pattern is for standard 3-1/2" tweeters. You can cut out the diameter to fit the standard size and use the same bolt holes. The factory tweeters are wired in parallel with the door speakers. New tweeters will likely need to be on their own channel off of an aftermarket amp.
2. The 1st Gen (2001 thru 2005) PT front doors have 6-3/4 speakers. Standard size 5-1/4" or 6-1/2" speakers will work with adapters.
3. The speakers in the back pillars are 6"x8". You can use 6"x8" standard speakers or 5-1/4" speakers with adapters.
4. There was a factory or dealer installed subwoofer that goes in the place of the cubbie compartment in the back of the PT on the driver's side. Until recently, you could buy these in a complete Mopar kit on eBay. But the guy selling them ran out. The ones remaining on eBay now are terribly overpriced. These worked great on stock PT stereo systems but also worked as a great enclosure for an aftermarket subwoofer. Some members here may have one of these laying around because they were once common. I still have a full kit sealed in the factory box but I'm saving it in case I ever own another PT wagon. An aftermarket subwoofer enclosure may work well too.