21 Apr 2014, 03:37 pm
Cool Cruiser

Join Date: Feb 2009

Posts: 420
Re: 2001 PT Cruiser
---
Quote:
Originally Posted by
CREWZIN
OK, see this EGR pipe in the back of the upper manifold?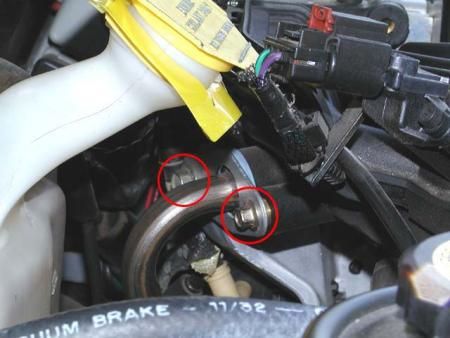 If you follow that down to the right hand side of the engine while standing in front, that pipe will lead you directly to the EGR valve which is attached to the other end of that pipe.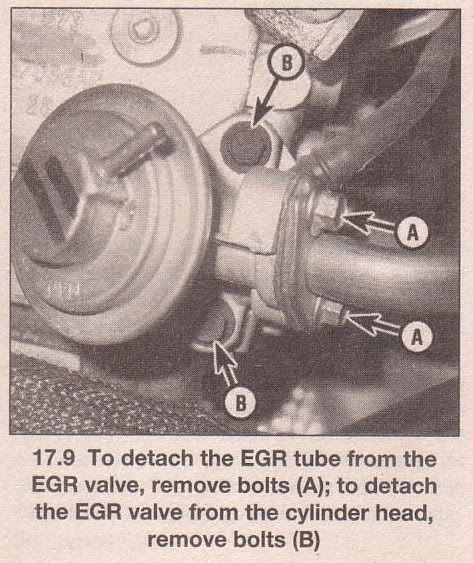 If you are replacing the EGR valve, I found it was easier to remove the two bolts (circled in red) in the top picture holding the tube, and then the two bolts holding the EGR valve to the engine (B) , then remove the tube from the EGR valve once you have the whole assembly out than trying to remove the bolts to the tube while it was in the car.
You need to remove the airbox to get to it, and if you loosen the bolts to the whatchamacallit (power distribution center?) below the airbox to allow it to move some, it is a little easier to get a ratchet onto the bolts for the EGR.