11 Apr 2017, 11:37 am
Obsessed Cruiser

Join Date: Jun 2012

Location: USA kalyfornia

Posts: 16,119
Re: Thermostats
---
Any "penetrating" thread products to be effective really depends on the fasten it is being applied to. The better and more precise the fastener was manufactured the less effective any penetrating substance will work. Try working on well used and un-cared for fire arms and you will understand this?

Most vehicle manufactured for sale in the USA from about 2000 and newer have very good quality control and manufacturing of the end product as well individual parts. Old school ways of removing fasteners by way of lubricants do not work very well in most case not at all.

Now after any part has been removed and reinstalled this is another story altogether.

Removing weathered fasteners on newer vehicles usually means it is time to get out tools needed for their removal with pretty good success. A combination of a few or if lucky only a single tool, Propane torch, hard and soft hammer, cold spray in a can, air ratchet a few other I can't think of at the moment.

Then remember that re-installing anti seize, small copper brush to clean threads, maybe the proper type of thread locker and a little spray paint to finish are you friendly tools.
__________________
To view larger pictures simply "click " on the picture!

Dalai Lama
"
Share you knowledge. It's the best way to achieve immortality."
ASE MASTER TECHNICIAN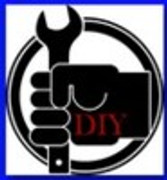 ---
Last edited by NitroPT; 11 Apr 2017 at

11:41 am

.